TUNEDIN.LONDON
LIVE MUSIC from all around the world in Rotherhithe, one of the least trodden neighbourhoods of central London:
Tickets: £14/£10/£8
Come early/stay late for stronger beverages in the local pubs!
SPECIAL GIVE-AWAY:
For this new series the purchasers of the first 60 tickets sold online will have their names put in a hat and will be in with the chance of winning the CD "Via Maris" by the fabulous ensemble Melange, led by cellist Shirley Smart, who last performed with us two years ago.
SEPTEMBER - DECEMBER 2018
---
DUNAJSKA KAPELYE
Sat 29th Sep, 7.45pm (doors 7.15pm), St Mary's Church, Rotherhithe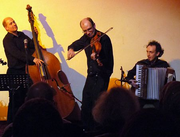 Shot through with searing jazz improvisation Dunajska Kapelye play truly authentic Gypsy and Balkan Folk music taking their listeners on a stunning musical tour of Eastern Europe, where wends the Danube (from whence their name), featuring plaintive Gypsy ballads, tub-thumping Romanian wedding dances, elements of tango and klezmer. Led by Polish Piotr Jordan's many-hued and ever-virtuosic violin-playing, composer and multi-instrumentalist Zac Gvirtzman on accordion and clarinet, and renowned double bassist Paul Moylan, their music is an irresistible fusion of passion and finesse - of dazzling technique and deep emotional impact. Proceeds from this performance will be going to two fertility charities, one of which is celebrating its 25th anniversary this year.
---
ÖSP, HELGA RAGNARSDÓTTIR and ELIMARIT
Sat 17th Nov, 7.45pm (doors 7.15pm), The Lodge, Lower Road, Rotherhithe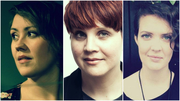 A trio of singer-songwriters who share a mutual love of Nordic folk music and will be performing original songs by Ösp and Elimarit, intermingled with songs of their Icelandic and Norwegian roots. Elimarit's voice exists somewhere between breathy, intimate jazz & the magical trills of her native Norway. Ösp's are soaring melody-led songs of glacial beauty and emotional power. Superb multi-instrumentalist Helga played a big part in Ösp's album, nominated for Folk Album of the Year at the Icelandic Music Awards this year ( and launched in the UK with us at Sands Films, March 2017). They will be joined by Icelandic guitarist, Bragi Þór Ólafsson.
---
PIERS FACCINI

Wed 28th Nov, 7.45pm (doors 7.15pm), St Mary's Church, Rotherhithe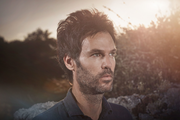 Crossing and blurring musical boundaries is an art form for Piers Faccini. Treading the frontiers which delineate one country from another, Faccini finds his inspiration in the cultural ambiguity of borderlands. If his songs were maps, they'd stretch from the English moors to the Saharan dunes via the plains of the Mediterranean. Over seven acclaimed albums, the latest of which is "I Dreamed An Island" (2016), Faccini has toured his music worldwide, recording and collaborating with numerous musicians including Ballake Sissoko, Vincent Segal, Ben Harper, Rokia Traore and Ibrahim Maalouf amongst others. With both British and Italian roots, he lives in the south of France. This performance is brought to you in partnership with this year's London International Arts Festival, curated by Indian violinist Jyotsna Srikanth.
---
HARRIET MACKENZIE and CELONIATUS ENSEMBLE
Sat 8th Dec, 7.45pm (doors 7.15pm), St Mary's Church, Rotherhithe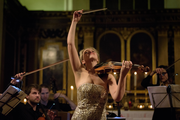 After the phenomenal success of the breathtaking concert this time last year, Harriet Mackenzie and the Celoniatus Ensemble return with a beautiful nature-inspired programme featuring the Baroque masterpiece 'The Four Seasons' by Vivaldi juxtaposed with the heat of Argentinian tango in Piazzolla's 'Four Seasons of Buenos Aires' and the beautifully evocative work by Emily Doolittle depicting a blackbird singing in the rain: eight seasons, birdsong, classical and candlelit...
---
JANUARY 2019
ARSEN PETROSYAN and JENNY BLISS TRIO
Wed 16th Jan, 7.45pm (doors 7.15pm), Norwegian Church, Albion St, Rotherhithe
The plaintive voice of the duduk is the iconic sound of Armenian music. In this innovative project, Elizabethan lute songs by John Dowland, haunting Armenian melodies, virtuosic baroque sonatas for violin and theorbo, evocative arrangements of Rumi poetry, jazz and free improvisation will be woven together to create a magic carpet of sounds and stories. Duduk maestro Arsen Petrosyan, from Armenia, will join Jenny Bliss (vocals, viola da gamba, baroque violin, flute), Yair Avidor (historic lutes) and Ben Hazelton (double bass, tabla) for this stop on their UK tour.
---
Nearest station: Rotherhithe Overground
Buses: 381, C10, 188, 47
Info: tel 07595 154601
Join the mailing list: tunedin.london@gmail.com
Tuned In London on Facebook
On Twitter @TunedInLDN
tunedin.london on Instagram
Sands Films
Privacy policy Terms and conditions